Email Setup Instructions - Outlook 2016 (MAC)
Use these instructions for the most secure mail setup. We require SMTP Authentication for sending mail. We also recommend SSL encryption to protect your password and message content while in transit.
Open Outlook.
Select 'Tools -> Accounts' from the menu bar.
To add an account click the + at bottom left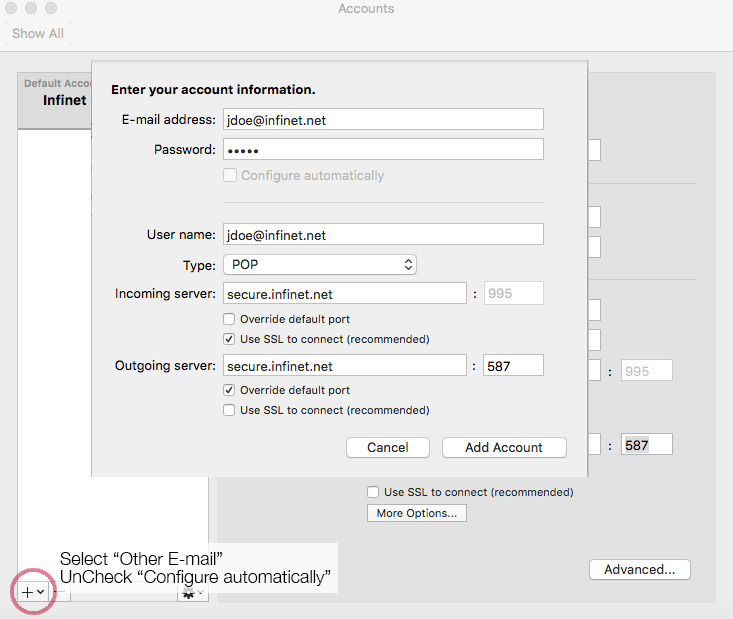 OR
Select Edit existing account and Change Account settings and Skip to Change Account instructions below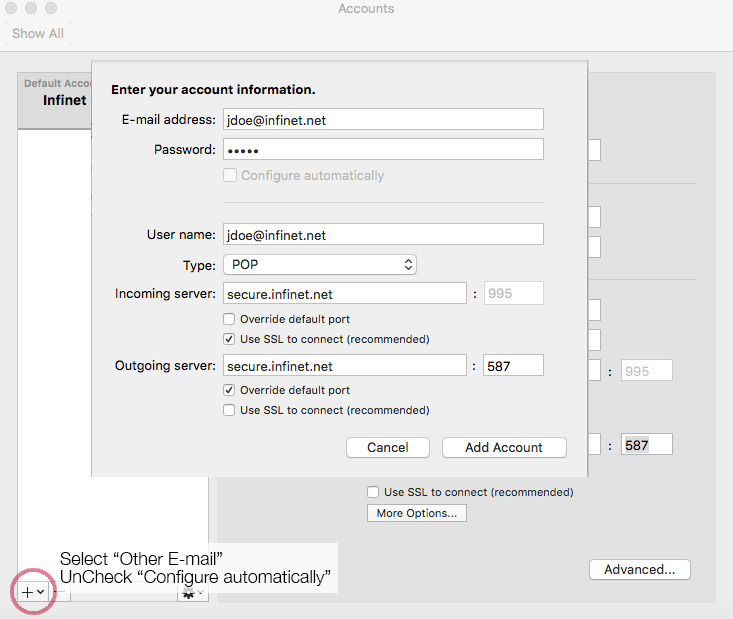 Click OK to close the Internet Email Settings box.
* The first time you use SSL encryption you may be prompted to accept the security certificate. You must accept this prompt to have encrypted email transfer. This message will not display again.
Click Finish to close the Email Accounts box.